Sydney Travel Attractions All Visitors Love
6 min read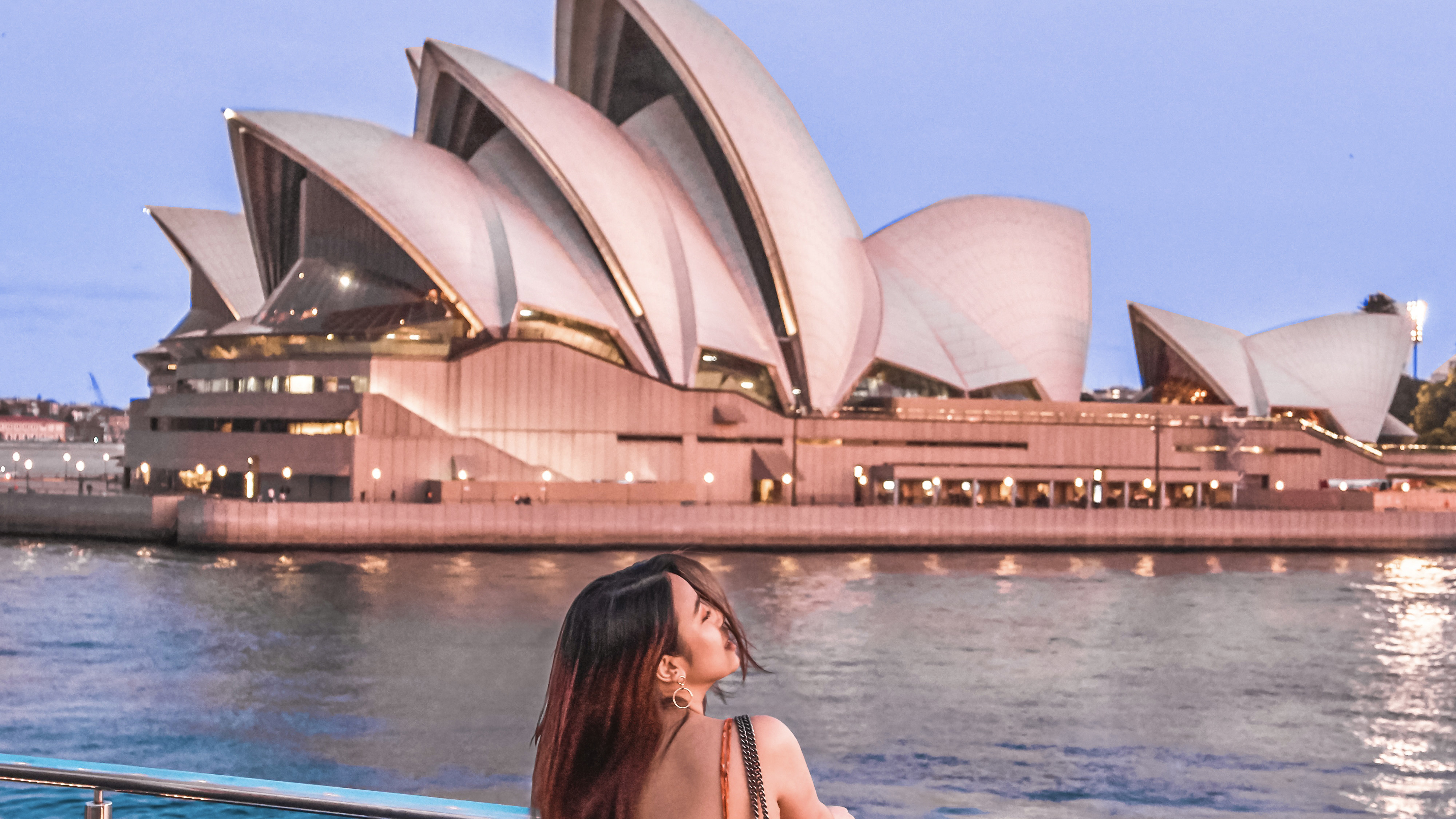 Sydney is packed with attractions and activities. Enjoy dining at an exquisite restaurant, watching an art performance or going behind-the-scenes for an exclusive experience.
Sydney Opera House, one of the world's most celebrated landmarks and UNESCO World Heritage sites. Discover all its hidden secrets through an immersive tour. Cathay Pacific flights are now available for several locations, including flights from Hong Kong to Sydney.
1. Sydney Opera House
The Sydney Opera House, a UNESCO World Heritage Site, stands out among performing arts venues worldwide as an iconic structure with its sail-like facade and distinctive silhouette. Visitors come here for photos and tours inside this world-class cultural center; also to watch world-class performances there.
Experience the Sydney Opera House like never before on a guided tour! Your knowledgeable guide will share fascinating tales about its history as you move through its lobbies and chambers, touching its famous shell tiles as well as exploring parts that would normally remain off limits. Most popular tours include Access Tour and Backstage Tour while Junior Discovery Tour are ideal for younger visitors.
Attend a performance at Sydney Opera House to truly experience it and its surroundings! Choose between classic opera composers such as Puccini or Broadway musicals depending on the season; beverages or dinner (own expense) at one of its restaurants before or after your show for an unforgettable experience.
At any time of the year, visiting Sydney Opera House is an impressive sight. But to truly grasp its significance, plan a trip during Vivid Sydney–an annual festival of lights and music which illuminates its iconic sails as well as other parts of Sydney Harbour. A six-minute projection display known as Badu Gili ("water light" in Gadigal Aboriginal language) takes place annually at sunset on Bennelong sail, as well as hourly intervals during the day on eastern Bennelong sail and three times an hour throughout the day on Bennelong sail.
2. Sydney Harbour Bridge
The Sydney Harbour Bridge is more than a road and rail crossing; it stands as an iconic symbol of Sydney as well as an engineering wonder of its time. Recognizable worldwide due to its iconic arches, cables, towers and iconic arched span spanning more than 500 meters with the widest span possible and highest span among steel arch bridges worldwide, the Sydney Harbour Bridge was designated an International Historic Civil Engineering Landmark in 1988.
At sunset and sunrise, this bridge makes an awe-inspiring sight – as well as being the centerpiece of New Year's Eve fireworks – and can provide stunning views of other landmarks like Opera House and Fort Denison.
Day or night, visitors to BridgeClimb can admire its landmark from both water and land. For an exciting adventure, take the stairs up to South Pylon Lookout for breathtaking views! Additionally, BridgeClimb serves as an idyllic location for weddings and other special events; children as young as eight can celebrate birthdays here with its party packages, while couples looking for an exceptional place for marriage will find no better location than BridgeClimb's unique place than BridgeClimb itself!
An easy way to explore the bridge is walking across it on its pedestrian walkway, starting from Circular Quay and ending at Cahill Walk near Wharf 2. Additionally, this route runs past Cafe Sydney and Sails on Lavender Bay for dining options. For an unforgettable experience, why not consider joining Bridgeclimb Sydney tour – three and half hour excursion that brings visitors up the bridge for breathtaking 360deg views over Sydney cityscape; suitable for healthy individuals over 8 years of age who stand 1.2 meters and is guided by climbing instructors for safety measures?
3. Sydney Aquarium
The Sydney Aquarium is an essential stop for travellers and families, with marine wildlife exhibits that are both engaging and educational. You'll encounter over 13,000 incredible marine creatures spread out among 14 themed zones from Bay of Rays to Shark Valley – from tropical Bay of Rays to Penguin Expedition and Shark Valley! Don't miss walking through the world's largest Great Barrier Reef display or coming face-to-face with its jaw-dropping inhabitants in Shark Valley – two highlights you won't want to miss!
At Discovery Rockpool, visitors can touch sea stars, urchins and shark eggs. At Dugong Island you'll meet Pig – its resident dugong! In addition, explore a shipwreck filled with animals native to the Southern Ocean as well as meet a colony of little penguins who like to swim, slide and slide right before your eyes!
Visit Sydney Aquarium to marvel at the marine life swimming through an underwater tunnel and experience total immersion into this underwater world. One of only a handful of aquariums worldwide with such an immersive 100-metre glass tunnel where visitors can actually witness animals swimming past, making for an unparalleled visual treat!
SEA LIFE Sydney Aquarium's ideal location in Darling Harbour makes it simple to combine it with other family-friendly attractions, such as WILD LIFE Sydney Zoo and Madame Tussauds. There is also an array of ticket options available that allow visitors to save on entrance fees such as combo passes.

4. Taronga Zoo
Taronga Zoo, Sydney's wildest attraction, is a must-visit for animal enthusiasts and must-sees alike. Home to over 4,000 creatures from around the globe – fuzzy-faced koalas, playful lemurs and Malaysian sun bears among others – this wildlife sanctuary can be found only minutes from downtown area. You'll also enjoy Sky Safari cable car views. Plus tours, talks by keepers, animal shows and much more await all day long.
The zoo's large collection of amazing creatures is divided into several areas, including prey and predators for an up close experience with various ferocious animals, or you could relax in its aquarium which features many appealing aquatic lifeforms. There's even an all-age kids farm!
For easy access, take the short 12-minute ferry ride from Circular Quay or jump aboard one of Sydney Harbour's buses – for those prone to seasickness, we advise taking Dramamine or Kwell on board for maximum sea sickness protection! The free app provided by the zoo can help visitors navigate and locate ideal spots for food or beverages during their visit. When at the zoo, make sure to visit Seal Bay to watch Kobe swim around, a three-month-old fur seal pup! The zoo is open 9 AM-5 PM daily. Tickets to Sydney Zoo can be bought both online and at the zoo itself, while overnight stays at Roar and Snore Sydney and Zoofari Lodge Dubbo provide unforgettable experiences. Complete the Species with SPARK trail for even greater rewards: you may just win one!
5. Sydney Harbour Walk
The Sydney Harbour Walk is a paved walking path stretching from Sydney Opera House to Woolloomooloo Finger Wharf on Sydney Harbour, making for the ideal opportunity to see some of Sydney's iconic landmarks against a relaxing watery background.
This trail offers breathtaking views and offers plenty of chances to relax, stretch out and soak up the scenery. As you traverse Barangaroo Reserve with its panoramic harbor views and picnic spot – you may stop at Blues Point Reserve which looks directly at both Harbour Bridge and Opera House with nothing between them except water – Larkin Street Lookout and Balls Head are locals' favourites while Larkin Street Lookout and Watsons Bay Beach offer great spots. Additionally, take the opportunity to visit historic Strickland House grounds as well as walk along beautiful beaches such as Camp Cove or Watsons Bay!
If you want to extend your walk, there is the option of exploring residential streets north and south of Circular Quay or taking a ferry crossing the Harbour Bridge for a unique perspective. Wendy Whiteley's Secret Garden provides an idyllic spot that resembles an urban jungle while providing stunning botanical vibes with breathtaking views, or Lavender Bay boardwalk offers the ideal photo opportunities – it is Instagrammers paradise as well as popular picnic spot among locals!
Rose Bay to Watsons Bay walk is another incredible coastal trail that will lead you past beautiful parks, idyllic bays and stunning harbour views in Sydney. Part of Sydney Harbour National Park – which was established to protect islands, harbour landforms and foreshore areas – it features hiking tracks, picnic spots, bush walks, secluded beaches and vantage points along the route.