7 Practical Tips For Making A Great Travel Video
5 min read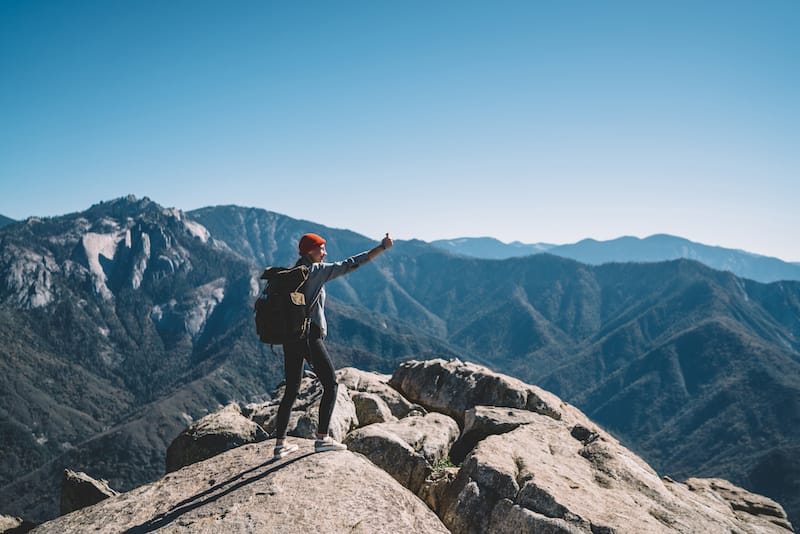 Creating a good travel video takes a lot of talent, as there are millions of videos online. Video creators with wanderlust are exploring different locations and creating content every day.
Standing out from the crowd is tough but, if you are keen to create a travel video, here are 7 tips that you can follow
Understand Your Target Audience
As a video creator, you should create content that meets your viewer's expectations. Plan your content in such a way that it reaches your target audience quickly. If your niche is travel adventure videos, then plan your next shoot with a new adventure. This will help you to manage expectations and will create a loyal fan base for your content. Your audience will know what to expect from your videos and will be eager to share them within their circle.
Location Scouting
 Visuals are the key element for any type of video content. If you check popular travel videos online, you will notice that the focus is on the location only. Try to shoot footage of the location at different times in the day to give a creative touch to your video. Famous travel video creators avoid shooting at popular tourist destinations. This is because there are too many videos about those places already online. Try to find lesser-known locations for your shoot to make your footage unique. But, if you have chosen a popular spot, don't panic. Try to shoot your footage using unconventional camera angles. This will help to give an artistic touch to your video.
But before you start packing your bags to set off for your location, you need to check these things first.
How is the Weather? Before you set out for your location on shoot day, you should also check the local weather reports. Adverse climates like fog, rain, or snow can damage your equipment. To get bright and scenic footage, you will need lots of natural light. So plan your shoot when the climate is ideal.
How to reach? Easy accessibility to your shoot location is very vital. Avoid shoot locations that do not have proper transport, set routes, or are remote.
Is setting up easy? Every location will have its own challenges for a shoot. You need to carry the right equipment for the location to avoid disappointment. Some outdoor locations might have rough terrain that will not support heavy equipment. Handheld cameras are a great choice for such situations instead of a fixed setup.
Choose the right Equipment
Video creators use different cameras based on their content. Equipment needs also vary depending upon the location, weather, and other factors. You cannot shoot different types of video content using the same equipment. For example, if you are shooting at a waterfall or in the rain, then you require waterproof equipment like a GoPro. But if you carry the wrong gadgets for the shoot, then you may lose it to damage.
Novice video creators prefer to carry all their equipment everywhere they go. They do this because they do not have a proper understanding of which equipment to use at what place. So to be on the safe side, they resort to lugging around all their equipment with them. The best way to avoid this situation is to learn all about your equipment before you start shooting.
Create a Story with Your Footage
To make a successful travel video, you should be able to take your viewers along with you. The best way to make your viewers invested in your content is to create a story with your visuals. Try to edit your footage in such a way that it makes your travel video into a story. A simple trick that you can use to make a story from your footage is to have an Intro, Middle, and End for your video.
You can introduce the location to your viewers with glimpses of the local life.
Take your viewers along with you on your adventures as you explore the place.

Create a satisfying conclusion and reminisce about the best parts of the

trip

at the end of the video.
Involve the Locals in Your Video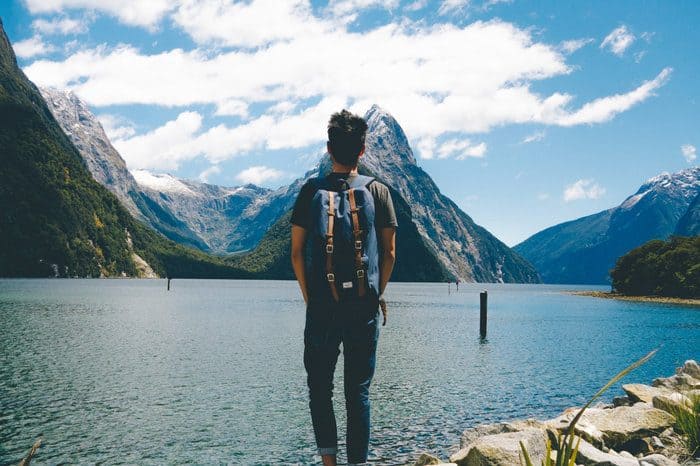 To get an authentic experience, it is essential to soak in the local experience. The best way to do this is to mingle with the locals to get a sneak peek at their culture and traditions. As a video creator, having a good rapport with the locals is always an advantage. You can get great footage about their customs, traditions, and way of life for your travel video.
To engage with the locals during your travels, here are a few things that you should do.
Step out of your comfort zone and explore the local, less touristy areas.
Engage a local guide to take you around and explain the culture of the place.
Feast on ethnic food at local restaurants to get an authentic feel of the place.
Be mindful of the local practices and customs. Be respectful towards their heritage.
Consult your guide before you whip out your camera for shooting footage with the locals. Avoid causing offense to anyone while shooting your video.
Export in High Quality
After you have shot all the footage you need for your video, you need to review it. Many video creators make mistakes while exporting their footage for editing. Instead of exporting the footage in high quality, they export it in lower resolution. This mistake gives them poor-quality footage that requires extensive editing. Remember to choose 1080p or the highest resolution available while exporting your footage. It will take a long time for your footage to get exported in high quality. But, in the end, superior video quality is what makes a video look professional.
Use the Right Editing Tools
To make your travel video look professional, use the right editing tools. After trying various online video editing tools, we zeroed in on InVideo for its simplified platform and great features. This online video editor offer features like special effects, stock media, pre-made templates, background music, animation, and much more. If you want a professional look in your travel video, you can also opt for the paid version of InVideo. The premium versions give greater artistic freedom and more premium templates to edit your work.
Conclusion
As you can see these tips will help video creators to stand out of crowd by creating travel videos every day. So be sure to try these tips out so that you can gauge their effects firsthand.